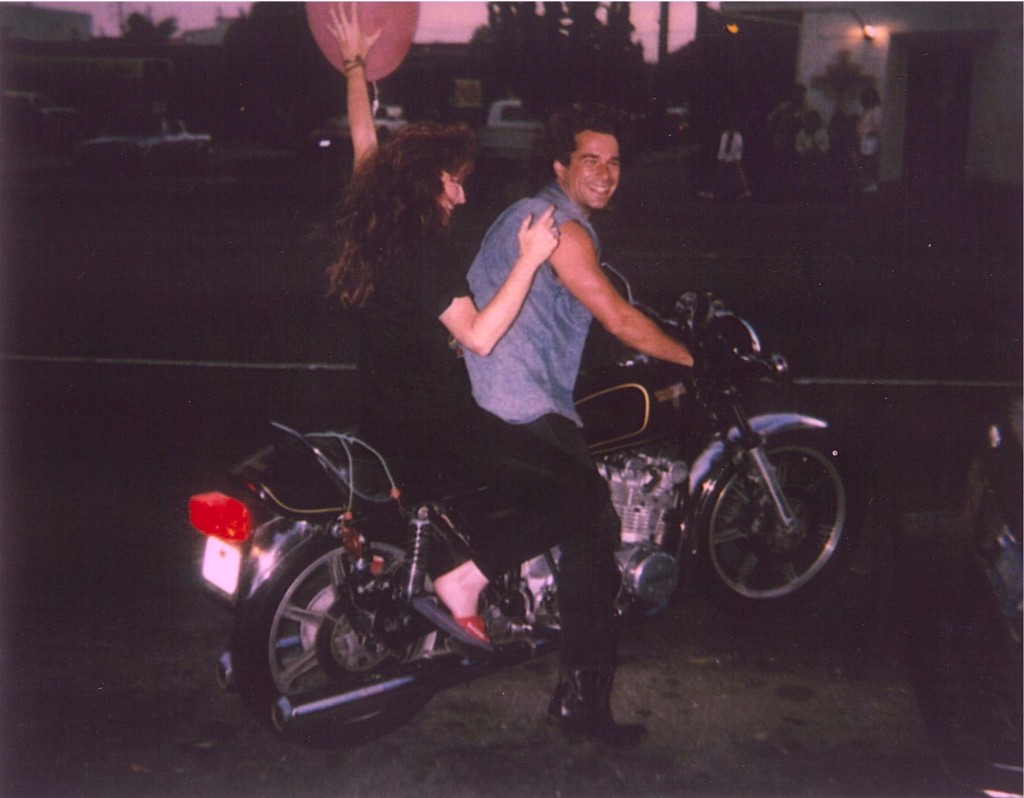 My friend Randy Cobb invited me backstage to a show he opened for Bonnie Raitt. I sat on a road case drinking a beer hoping she might come sit next to me. She walked over and put her hand out for me to help her up, knocked my beer over and said, "Oh, sorry did I get you wet?"  I amused her with a typical road dog kind of reply I don't really want to repeat. We rode around L.A. that night checking out bands she knew. I'd been dating Kymberly Herrin, a Playboy Bunny and actress from Santa Barbara, Bonnie said, "I must seem like a rare squash compared to her." Bonnie is smart and funny and I almost fell off my motorcycle. We were staying at the home I rented in the foothills above Santa Barbara at Painted Cave.  We had our guitars and I played her 'Have Mercy on Me' a song off my Heaven and Hell CD.  She liked it and said she'd help me get a publishing contract and introduce me to her manager. Her record, Nick of Time had gone Gold a few days earlier. Bonnie is friends with Jane Fonda so we rode up the hill to her house and she did a radio interview over the phone for a show she was doing at the Lobero while I sat with Jane and her two kids in the kitchen.  Jane asked me about my times alone in the mountains. I tried to tell her. I wanted to tell Bonnie, I wanted to tell everybody, but I couldn't. From the first time I went alone into the wilderness as a teenager, things began to happen that aren't supposed to happen. Miracles change your orientation, they transform your reality, every thought, every word you hear and person you meet, all your desires grow roots into a different kind of earth.  I was afraid to share the heart of my vision for different reasons. It is a living beauty revealing itself, but it involves facing fear, wanting to know a Truth beyond opinions, about God, ourself, the Earth, and the world.  I've come to believe something that in certain ways is the opposite of what almost everyone I know and love believes. The subtle precision of how it all fits together, like a perfect body, like nature itself, in endlessly increasing perfection, is like looking into the most beautiful face.  Like art, this body and this face is an inspiration that takes my whole being to begin to express. It is something so beautiful it brings me to my knees, but it doesn't seem like anybody wants to be on their knees. We'd have to look up to someone. It seems like the world wants a disembodied energy, without feelings, unlike us, not a living being to actually be loved, because then we'd have to care what someone else felt. But I have feelings, and I felt like a bad dog telling the other dogs we had to be good.  I couldn't explain my experience to Bonnie, to Jane, to my band, I felt like a mystery to myself.  I see now, somehow, I'm living this mystery and I've lived it my whole life, even the times I fell.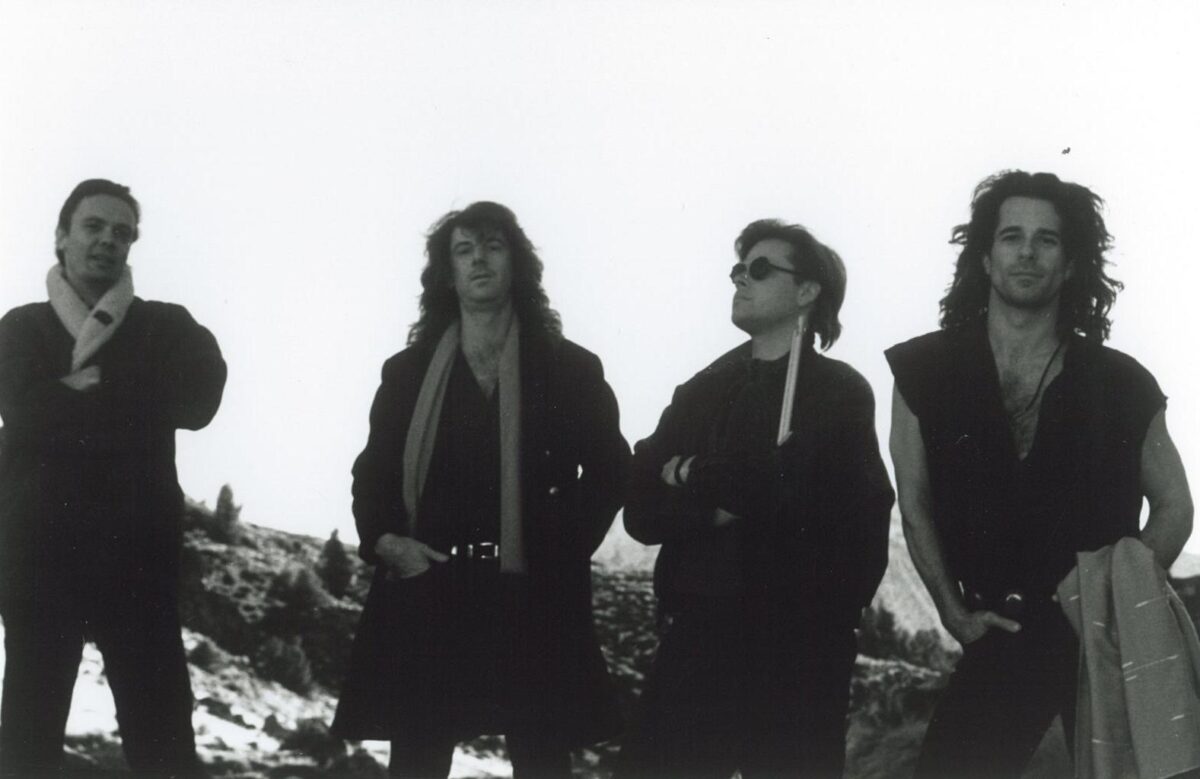 I've been tracking creatures of a living Communion in heaven and on earth, I want to be one of them, they all point away from themselves, to God, like a Mystical Bride. Being mystical doesn't mean it's not as real as what we call real, it means we don't understand it.  A 'Mystic' is a person that enters mysteries and becomes part of them. For me knowing truth is knowing a person. The more deeply I love you, the more I come to know you, truth is the same, truth is a virgin, she won't give you herself unless you love her enough to marry her.  The mystery is not only spirit, it is blood, because the mystery is here too, it has come to Earth. We can't begin to know this mystery until we enter Her, as God has, in glorifying surrender. The spiritual world and its creatures are identical in many ways to the natural world. Earth and the creatures that walk her were teaching me to track.  The unseen world and its creatures are Soultrackers, they inhabit the deserts of our heart. It can be unfathomably dark there. We can become the light darkness can't comprehend, in our own hearts and in the hearts of those we love. Wandering in the Spirit is seeing by faith. Christ's blood flows there in a river of lives the way water flows to the sea, we evaporate and rise, into a sky moved to tears by the beauty of one holy soul, and rain pours down on Earth's face. No one enters their heart alone, everything alive lives there, inside, really, not symbolically, not what we see but what it means, because what it means is what it is.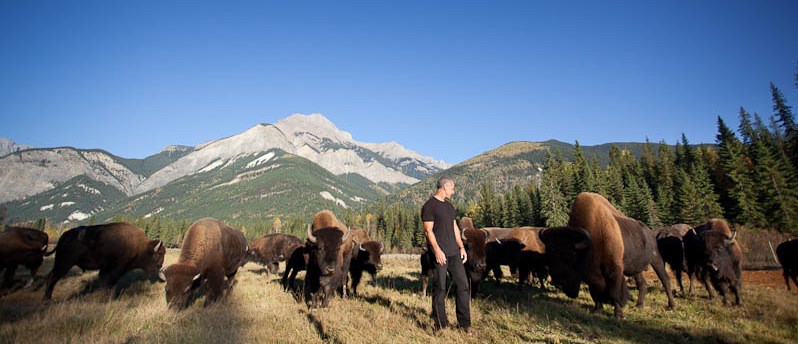 From Earth back to the world. Bonnie did a show in New York and the guys from KISS were on the plane with her flying back to L.A. She said one of them wanted her to sit on his lap and let the other guys take a Polaroid. We were in the elevator at the Granada, she was laughing and kind of humming, in that sexy blues droll of hers she said, "Those guys are real road dogs" I'd never heard that before and I said, "What's a road dog?" and she said, "You're a road dog!" lol, it was one of those musician type conversations. So I wrote this song called 'Road Dog' I gave her half the rights, and everything I'd been working for began to happen. I was 3o years old, I had a rock band, I wanted to live it, to be the real thing. My idea of what an artist is, is inextricably tied to my idea of what a man is. Back then my idea of what a man was, was a man Bonnie and a Playboy Bunny and other beautiful women I liked and loved, wanted! I wanted them too. I had people say,"Are you crazy, go for it'! In my heart I knew it's never been about giving up what I want, it's about giving up who I'm not to become who I am.  I began to see how sleeping with a woman I wouldn't give my soul to and life for was not reaching for the highest love, but teaching the whole universe we are infinitely less than what we are.  I admired and liked Bonnie, I thought she was beautiful, I didn't care what I could 'get' from her, I cared about her. I wasn't ready for what we might have had, but I didn't explain it well and we lost touch.

I've been deeply in love. It has always been a woman's soul I wanted to join. Being in love with God is like being in love with a woman's soul. I write a lot of love songs, if you keep that in mind when you listen to my songs, you'll feel more of what I'm feeling and who it is I'm singing to. Through my manager Tony McIlwain, and Chis Pelonis, at Sony Records, I was offered a three record deal and a promotional contract with Budweiser. I'd worked very hard for this and I was humbled to be recognized by two men I respected. I saw this dusty crossroads I'd seen so many times in my dreams.  A few months before, my mom returned from a trip she took with her sisters to Bosnia and told me about a beautiful young woman she and her sisters met.  I could see how meeting her changed them, as if they'd absorbed her beauty.  My mom wanted us to meet.  She invited her, she came, and we fell in love.  She is a 'perfect creature', every human quality is perfected in her,  the most exquisite, sensitive, loving, woman I've ever met. Her humility is irresistible, a glimpse of her eyelash is ecstasy, a virgin and a mother, mine and Gods. The angels call her 'Full of Grace' I call her Mary. She's not a spirit or an idea or a goddess, she is a 'Woman' like you, except that she loves more. In the end, I think God does it all for a woman, his Bride, and she does it all for him.  That's what I mean by loving a woman's soul is like loving God. She changed everything.  She was showing me what a woman is, and through this, slowly like life, what a man is.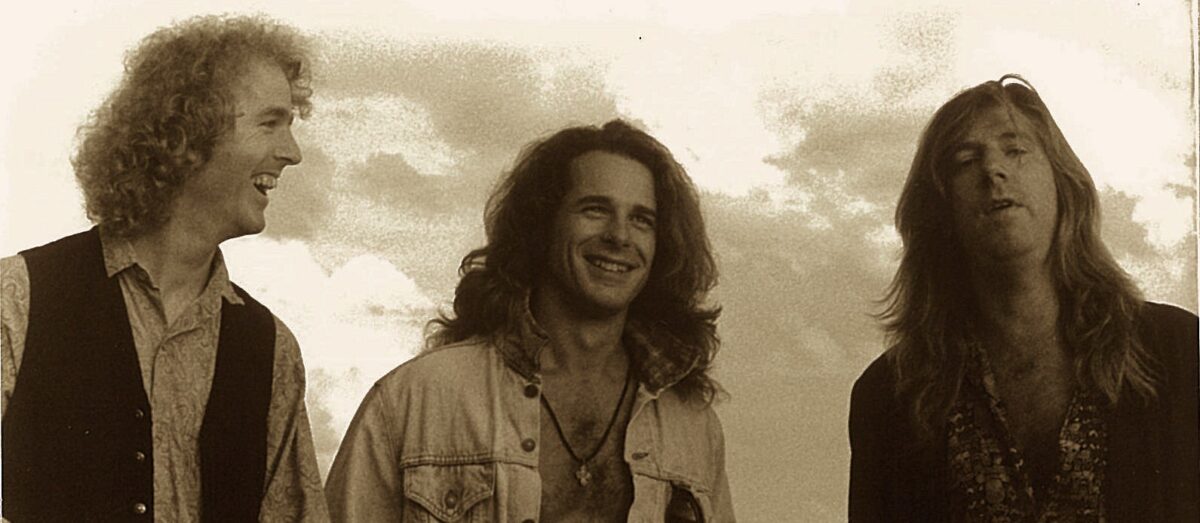 I asked her, how would I feel if I were you? She showed me love the world hasn't seen an eyelash of; yet. The surface is symbolic, all we are able to know is what something means to us, its meaningfulness or its meaninglessness.  I will only believe in the most beautiful, meaningful reality I can find each second, because anything less is meaningless. Let that faith and that being be whoever it is, that's who I want because that is who it has to be and that is who she is. Faith, loyalty and obedience like this does not limit our intellect or our experience anymore than love does and it has nothing to do with how worthy or unworthy we think we are. Knowing what we believe is knowing who we love, they are inseparable, because everything real is alive. The more sincerely I enter the mystery, the more I find what is most true, what is highest, until the mystery enters me, and becomes a miracle. What is a miracle's effect? To confront us with ourself. Miracles define reality. They rise up and come down like Gods gavel. The time of the miracle is eternal, and it's here.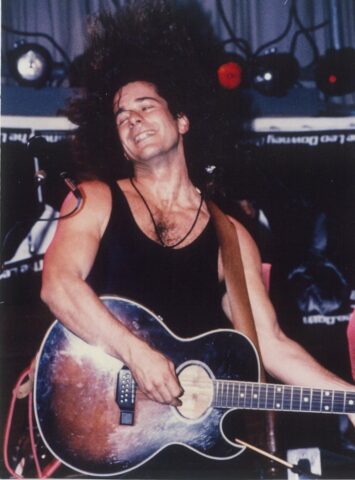 Road Dog was always meant to be humorous, but then I was kind of ashamed of it, that was okay. Life in the body is a spontaneous reaching for the harmony of the soul. Now I look back and laugh. I was a Road Dog, and now I'm an old X-Road Dog, arf-arf, wag-wag!

I hope you'll find the CD's I currently have on I-Tunes different from what you might usually find. Carmel is for two to be together with and to create by. With Dream Myself Away I wanted to share some of the mystery of the days I've told you about above. My Leo Downey CD from 2008, is a mixture of the hope and love and also the pain a man and a woman can share, and of how much passion and forgiveness it takes. I touch on the nostalgia and moods I have for Monterey and California in the 60's and 70's. After fifteen years away my friend Harry Rabin brought me back into his studio and helped me start making records again. I plan to re-release Heaven and Hell and a new CD in summer 2014. When you buy my music on I-Tunes, plan your wedding here, stay in the guest cottage or come for a buffalo tour,  you help make Blaeberry Valley Buffalo Ranch a home where the buffalo roam with  inspiration, laughter, music, nourishment, learning, creativity, rest, beauty, faith, love and hope for people like you and me. Thank you for reading this long post and sharing some of my story.