Golden lies on the banks of the Columbia river nestled between the Canadian Rockies and the Columbia Mountains. It is known as "the heart of the parks" as it is surrounded by 9 National and Provincial Parks. The Golden area holds opportunity for exciting fun and recreation in all seasons. Bring your camera, it's a special place for photography.
The Canadian Rockies hold endless possibilities for fun and adventure!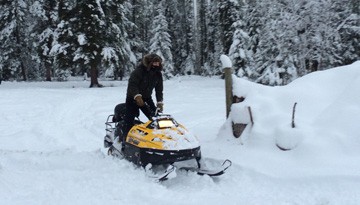 Winter Activities
In the winter you'll find Golden a playground for winter sports. We are just minutes from world class skiing and snowboarding at the Kicking Horse Mountain Resort, famous for it's "champagne powder"! (Voted the best powder in North America and second best steeps by Skiing Magazine).
Nearby we also have heli-skiing, cross-country skiing, snowmobiling, sledding, snow-shoeing, ice climbing and ice fishing.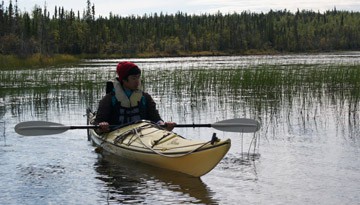 Summer Activities
In the summer enjoy hiking or biking the many trails within the region. Drift down the river in a Kayak or canoe and try to spot wildlife on the banks of the river.
Golden is a great place to experience many activities including white water rafting, horseback riding, fishing, golf, paragliding and more!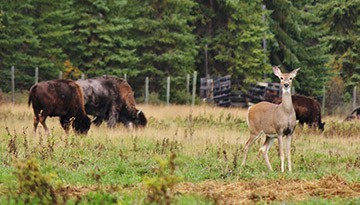 Wildlife
Containing a variety of ecosystems, Golden provides habitat for a multitude of animal species year round.
Grizzly bears, black bears, wolves, elk, mountain goat, and deer are just some of the large animals that can be found in the area.